In today's digital age, smartphones have become an indispensable part of our lives. From staying connected with loved ones to managing our schedules and accessing endless information at our fingertips, finding the best smartphone is crucial. 
With countless options available in the market, it can be overwhelming to narrow down the choices and select the perfect device that meets your needs and preferences. That's why we have created this comprehensive guide to help you navigate through the sea of smartphones. 
Whether you prioritise camera quality, battery life, or overall performance, we will provide you with the essential factors to consider, the latest trends, and a curated list of the top smartphones on the market. Get ready to make an informed decision and find the ultimate smartphone that will enhance your digital experience to new heights.
How to Choose the Best Smartphones for You
Choosing the right smartphone is a task that can seem daunting given the plethora of options available. It's not just about the brand or aesthetics; it's about ensuring the device serves your unique needs. Here's a comprehensive guide on making an informed choice.
Establish a Budget:
Entry-Level (Budget-Friendly): These phones may not pack the latest tech or the highest specs, but they can perform everyday tasks without breaking the bank.
Mid-Range: Offering a balance between price and performance, these phones often carry features seen in flagship models but might compromise in certain areas.
Flagship/High-End: Priced at the top, these phones boast the latest innovations, premium materials, and cutting-edge features.
Decide on Operating System (OS):
Android: Known for its customization options and vast app store. Brands like Samsung, Google, and OnePlus use this OS.
iOS (Apple): Offers a more controlled and seamless experience. If you own other Apple products, you'll benefit from enhanced integration.
Display:
Size: This boils down to personal preference. Some prefer compact phones like Z fold, while others love large screens for media consumption. 
Resolution: Full HD (1920 x 1080) is sufficient for many. However, if you value clarity, consider Quad HD or even 4K displays.
Type: OLED screens offer vibrant colors and deep blacks, whereas LCDs might be brighter in direct sunlight.
Performance and Storage:
Processor: A robust CPU ensures smoother performance. Look for Snapdragon, Exynos, or Apple's A-series chips.
RAM: Essential for multitasking. 4GB is a reasonable start, but heavy users might opt for 8GB or more.
Storage: 64GB can be the starting point, but with apps and media files growing, 128GB or 256GB might be a safer bet. Expandable storage options can also be beneficial.
Camera Capabilities:
If photography or videography is paramount, consider:
Megapixels (MP): More isn't always better. The sensor quality, lens quality, and software play crucial roles too.
Aperture: Lower numbers (e.g., f/1.8) generally mean better low-light shots.
Optical Image Stabilization (OIS): Helps in reducing blurriness due to hand movements.
Front Camera: For those all-important selfies.
Video Capabilities: 4K recording, slow motion, and stabilization.
Battery Life:
Aim for phones that can last a full day under typical use. Consider phones with 4,000mAh capacities or more. Battery optimization software can also be a boon.
Additional Features:
5G: As 5G networks expand globally, having a 5G-capable phone might be a future-proofing strategy, but it depends on 5G availability in your region.
Headphone Jack: Fewer phones now come with headphone jacks. If this is essential for you, check the phone's specs before buying.
Water and Dust Resistance: Look for IP67 or IP68 ratings if you want your phone to be resistant to elements.
Fast Charging and Wireless Charging: Consider phones with fast charging and wireless charging capabilities.
READ NEXT: Best Phones Under $500 | Bluetooth Earbuds
The Best Smartphones NZ
1. Samsung Galaxy S23 Ultra
The Samsung Galaxy S23 Ultra boasts a striking 6.8″ FHD+ AMOLED Display, with a fluid 120Hz refresh rate that ensures visuals glide smoothly whether you're streaming or gaming. Complementing its display is a powerful 5000mAh battery, giving users ample screen time without constantly reaching for the charger. Photography enthusiasts will appreciate the versatile camera setup, featuring an impressive 200MP main sensor, with an additional 12MP ultra-wide and 10MP telephoto lenses.
The front camera, a sharp 12MP, is perfect for those video calls and selfies. Power users are well catered for with a generous 512GB storage and 12GB RAM, ensuring smooth multitasking. The inclusion of the S-Pen amplifies productivity and creativity possibilities. Under the hood, its 4Nm processor promises quick and efficient performance.
2. Samsung Galaxy S23
The Samsung Galaxy S23 boasts a 6.1″ FHD+ AMOLED Display, which effortlessly combines sharp visuals with smooth functionality, thanks to its 120Hz refresh rate. This makes for an enhanced viewing and scrolling experience. Powered by a 3900 mAh battery, it ensures the device can run for extended periods without frequent charging.
As for photography, the S23 doesn't disappoint. Its 50MP Wide Main camera captures crystal-clear shots, complemented by a 12MP Ultra Wide lens for breathtaking panoramas and a 10MP Telephoto lens for detailed zoomed-in images. The generous 256GB storage and 8GB RAM, combined with its 4Nm processor, ensure that the phone performs tasks seamlessly and stores memories aplenty.
3. Google Pixle 7 Pro
The Google Pixel 7 Pro boasts a robust Corning® Gorilla® Glass Victus™ display, ensuring durability against everyday mishaps. With dimensions measuring 162.9mm in height, 76.6mm in width, and 8.9mm in depth, it comfortably nestles in the hand, while weighing a manageable 212g. A battery capacity of 5,000mAh ensures extended usage, and with an impressive 12GB RAM, it promises smooth multitasking. The Google Tensor G2 processor underlines its performance strength.
Camera enthusiasts will appreciate the trifecta of rear lenses with 50MP, 12MP, and 48MP capabilities. The front camera, coming in at 10.8MP, ensures clear selfies and video calls. With a ROM of 128GB, storage concerns are minimized. A sophisticated phone for the modern user.
4. Xiaomi Mi 12 5G Dual
Sporting a sleek form factor with dimensions of 152.7 × 69.9 × 8.16 mm and weighing in at a mere 180g, the Xiaomi Mi 12 5G Dual is comfortable in hand. The device dazzles with its FHD+ 6.28″ AMOLED Dot Display, boasting an impressive refresh rate of 120Hz and over 68 billion colors. This means smoother scrolling, clearer visuals, and a vibrant display experience.
Under the hood, it's powered by the efficient Snapdragon 8 Gen processor, complemented by 8GB RAM, ensuring snappy performance. Photography enthusiasts will appreciate the triple rear camera setup with a 50MP primary lens and a solid 4500mAh battery backing it up. This phone seems to strike a balance between form, function, and finesse.
5. OPPO Find X5 Pro 5G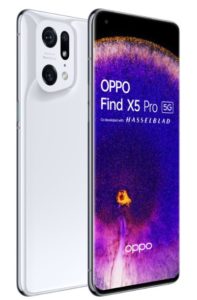 OPPO's Find X5 Pro 5G showcases an advanced Qualcomm Snapdragon 8 Gen 1, ensuring a seamless user experience and speedy performance. Its video recording capabilities are enhanced with a 4K Ultra Night Video feature backed by the MariSilicon X Imaging NPU, offering crystal clear videos even in low-light conditions. On top of that, a collaboration with Hasselblad has given birth to a stunning Triple Camera System, capturing memories with precision.
Moving to its display, the 6.7″ QHD+ screen boasts a dynamic 120Hz refresh rate, presenting a whopping 1 billion colors for lifelike visuals. This is further complemented by its ample 5000mAh battery that supports an 80W SUPERVOOC and 50W AIRVOOC, ensuring long hours of uninterrupted device usage. Storage won't be a concern either, thanks to its 12GB RAM and 256GB storage, with an additional feature to expand the RAM by 7GB through ColorOS.
6. Asus Zenfone 10 5G Dual
The Asus Zenfone 10 5G Dual, dressed in a striking Eclipse Red, is a technological marvel. Boasting the Qualcomm Snapdragon 8 Gen2 clocked at a beefy 3.2 Ghz, coupled with a whopping 16GB LPDDR5X memory, this phone ensures a fluid experience. The device offers a massive 512GB UFS4.0 storage, which is ample for even the most ardent data hoarders. What particularly catches the eye is its 5.9-inch Samsung AMOLED display; with a 144Hz refresh rate (specifically for gaming), it showcases vibrant colors with impressive color accuracy (Delta-E < 1).
The photographic capabilities of this phone are notable too. The rear camera, backed by a 50 MP Sony IMX766 flagship sensor, promises detailed and sharp photos. The Quad Bayer technology, combined with the 6-Axis Hybrid Gimbal Stabilizer 2.0, ensures clarity even in challenging conditions. Its F1.9 aperture is the cherry on top, hinting at commendable low-light performance. Overall, the Zenfone 10 5G Dual seems to be a formidable contender in the smartphone market.
7. OnePlus Nord3 5G Dual
The OnePlus Nord3 5G Dual, powered by the MediaTek Dimensity 9000 mobile platform, offers lightning-fast performance, especially with up to 16GB of LPDDR5X RAM ensuring smooth multitasking. The 17.12cm (6.74") 120 Hz Super Fluid Display promises vivid visuals and smooth scrolling, making it a delight for binge-watching or gaming.
The camera, boasting a 50 MP Sony IMX890 system, captures sharp and high-quality photos, bringing out minute details. Meanwhile, the 5,000 mAh equivalent battery ensures that you stay connected longer, giving you peace of mind without constantly reaching for the charger.
8. Samsung Galaxy Z Flip5
The Samsung Galaxy Z Flip5 proudly showcases its impressive 6.7″ Dynamic AMOLED 2X display, offering a smooth 120Hz refresh rate. Complemented by a convenient 3.4″ sAMOLED cover display with a 60Hz refresh rate, the visuals are sharp and vibrant. For photography enthusiasts, the 12MP main and ultra-wide cameras deliver crisp shots, while the 10MP front camera ensures your selfies are of top-notch quality.
Under this phone, the Snapdragon 8 Gen2 ensures snappy performance, and the generous 8GB RAM paired with a massive 512GB storage ensures you'll never run out of space for your essentials. Meanwhile, the 3,700mAh battery, equipped with various charging capabilities, guarantees that your device stays powered throughout the day.
9. Nokia X30 Dual
The Nokia X30 Dual boasts a vibrant 6.43-inch display with a 20:9 aspect ratio, offering an expansive visual experience. The phone's heart is the Snapdragon® 695 5G CPU, supported by a generous 8GB RAM and 256GB storage, ensuring smooth multitasking and ample space for your files and apps.
On the photography front, the 50MP/13MP rear camera duo captures crisp and detailed shots. Selfie enthusiasts will appreciate the 16MP front camera. Additional features like Bluetooth 5.1 and a USB Type-C connection provide versatility, while the 4500mAh battery promises decent usage times before needing a recharge.
10.

Nothing Phone 2.0
The Nothing Phone notably impresses with its splash, water, and dust resistance – a great safeguard for accidental spills and dusty adventures. Combined with both face and finger unlock, it offers versatile and quick access to your device. The powerful 4700 mAh battery ensures longevity, and the commitment to 3 years of Android updates paired with 4 years of bi-monthly security patches instills confidence in its future-proofing.
Performance-wise, the Qualcomm Snapdragon 8+ Gen 1 with its efficient 4nm TSMC process promises smooth operation. Meanwhile, for the audiophiles, the 3 high-definition mics and dual stereo speakers offer a premium auditory experience. Plus, the dual SIM feature adds flexibility for travelers or those juggling personal and business lines. A well-rounded choice for modern users.
FAQs
What phone is the most popular in New Zealand?
In New Zealand, top smartphone brands include Apple, Samsung, Huawei, and Oppo. Notably, Apple's iPhones hold almost half the market share.
What Samsung phone is the best value for money NZ?
In New Zealand, the Samsung Galaxy A series often offers the best balance of features and cost, providing solid performance without the flagship price tag. However, specific models may vary annually, so it's wise to check the latest phone specifications and comparisons.
Which series is better Samsung A or S?
A: The Samsung "S" series is the flagship range, offering top-tier specs and features. The "A" series is more budget-friendly, with solid performance but fewer premium features. Your choice depends on your budget and desired features.